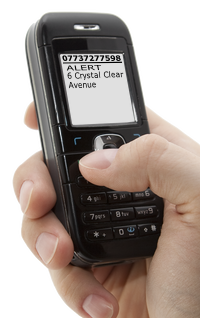 Text Alerts.
A Service To Our Domestic Customers.
Help Us...To Help You.


CCS will text you 24hrs before clean day. This will help you to have the gate entrances unlocked enabling you to have the rear of the property cleaned. Also if CCS need keys just let CCS know. This service even allows for payment to be hidden somewhere on property.
!!Join Now!!
Simply text the word "Alert" followed by Property Number & Rd
To: 07737 277 598
Please note!!
Property number & Road name is required, this helps CCS identify you.
Thanks For Joining
Are you forgetting the dates when CCS are due to clean?
Back of your home not being cleaned?
Join Text Alert Now.